In het 'Terrorism Review' van de CIA van 2 december 1985 - dat terug kijkt op de maand november - staat een heel hoofdstuk over het steeds zwaarder wordend terroristisch geweld in België. Heel dit hoofdstuk - Belgium: Terrorist Violence Escalates - gaat uitsluitend over de feiten van de CCC en andere extreem-linkse terreurorganisaties [zoals FRAP]. (*) De Bende van Nijvel wordt slechts één keer vernoemd:
(…) The nation's counterterrorist units have also had to deal with mindless criminal violence committed by a gang - nicknamed the Crazy Brabant Killers - which has robbed supermarkets and killed bystanders indiscriminately, as many as seven at a time.
In de tijdlijn die de CIA iedere maand opmaakt van terroristische feiten die wereldwijd gepleegd worden, komt de Bende van Nijvel ook niet aan bod. Hieronder zie je de tijdlijn van september en november 1985. De feiten in Eigenbrakel, Overijse en Aalst worden door de CIA niet beschouwd als terroristische aanslagen: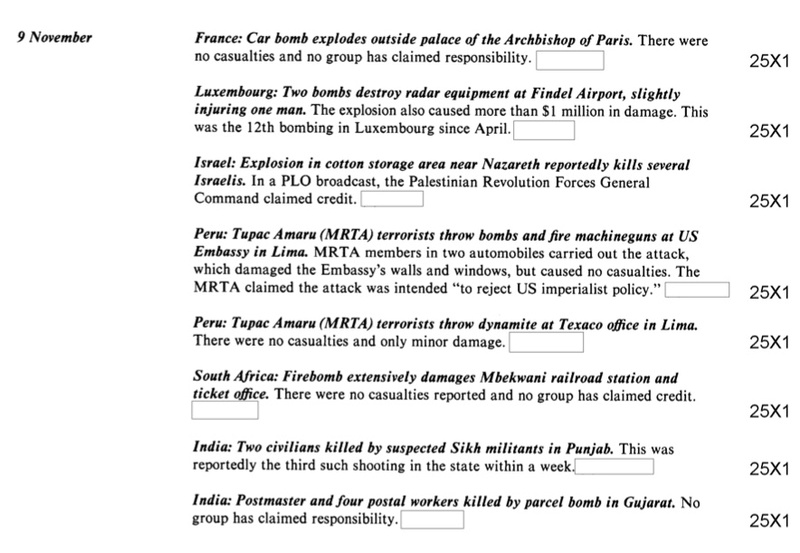 (*) Meer over dit hoofdstuk binnenkort op het forum.